What Is A Prime Number?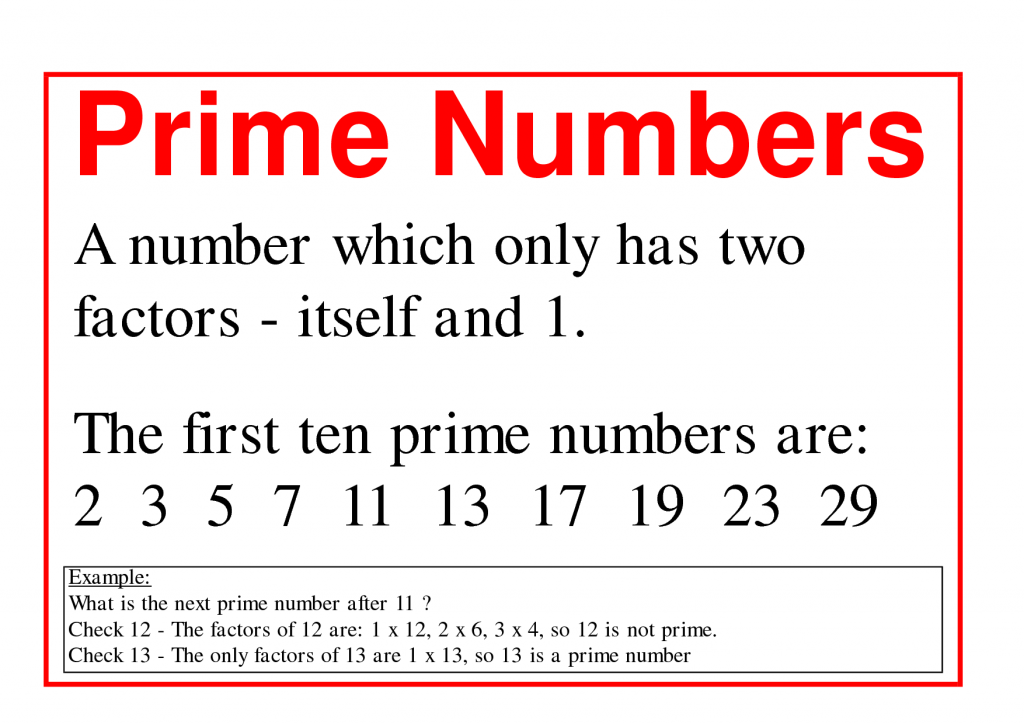 A Prime Number is a number that can be divided evenly only by 1, or by itself. It also must be a whole number greater than 1.
For example: 2 can only be divided evenly by 1 or 2, so that makes it a prime number.
However, 6 can be divided evenly by 1, 2, 3 and 6 so for that reason it is NOT a prime number (it is a composite number).
Related articles across the web