Helicopter Ride – Orlando Sightseeing Tours Review
This is some Helicopter Ride footage I shot while going on one of the Orlando Sightseeing Tours.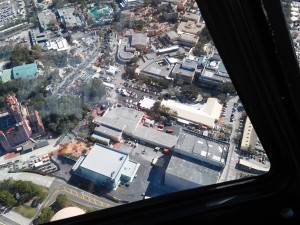 I was visiting Orlando, FL in February 2016 for about 9 days. When we first arrived in Orlando, we drove down Irlo Bronson Memorial Highway and saw billboards for $15 helicopter rides. This peaked my curiosity since I've always had an interest in flying. My first thought was, what's the catch. Is it $15 per minute, do you hover and land for 15 bucks, or is it really a $15 helicopter tour of Orlando?
Well, two days later I got the opportunity to find out. The $15 sightseeing tour was a short flight around the Kissimmee area, if you wanted a longer and more scenic flight you had to pay more. Well, I ended up paying for the scenic tour of Orlando and the Disney parks area. It was a great flight, and was able to capture some beautiful views of the Orlando area from the air.
We flew over all the Disney parks and Universal Studios, I was able to take some great photos of them. If you've never visited the Orlando area before, then I encourage you to make the trip.
To check the latest vacation packages for the Orlando area, Click Here for the Best Orlando Hotel Deals!
Related articles across the web