HostGator VPS Review
This is a HostGator VPS Review.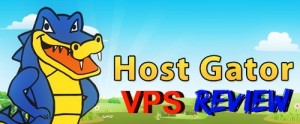 As you may or may not know, Hostgator is an absolute monster when it comes to hosting. Just about every internet marketer has heard of them. I mean, with over 8 million domains under its belt, it comes as no surprise that HostGator is one of the top hosting companies in the industry. Whether that claim of 8 million domains is true or not, it honestly does not matter. The high quality service that HostGator provides is quite un-matchable. It can be said without a doubt that HostGator is one of- if not the best hosting out there.
HostGator has gathered quite a number of awards for its excellent service, securing themselves a name in the top three hosting services of all time. But like we have said time and again, the awards, although given for great service, should not become the only requisite for your selection of quality VPS hosting services. It has been observed time and again, companies beginning to slack and go down once their egos have been boosted a bit after receiving an award. But is HostGator one of those companies? No, they are not. They continue to maintain a near spotless track record.
HostGator VPS Review
Well what with all the praise you just heard about HostGator, you might be thinking to yourself they have got to lack in some aspect, right? Well their VPS service does not even let that question arise. It is exemplary in its working and quality. Downtime is a word un-heard of at HostGator, with servers that have perpetual uptime. But in retrospect we do have one complaint and it is one that is prevalent with many top-tier companies, it is that they do not offer much variety with their selection of VPS packages. But for most customers, they don't need any kind of specialized hosting plans; as most of the VPS packages are suitable for the majority of customers.
The VPS Hosting Packages are divided into the following categories:
| | | | | | |
| --- | --- | --- | --- | --- | --- |
|   | Snappy 500 | Snappy 1000 | Snappy 2000 | Snappy 4000 | Snappy 8000 |
| CPU | 0.5 core | 1 core | 2 core | 2 core | 4 core |
| RAM | 512 MB | 1000 MB | 2000 MB | 4000 MB | 8000 MB |
| Disk Space | 25 GB | 60 GB | 120 GB | 165 GB | 240 GB |
| Bandwidth | 0.5 TB | 1 TB | 1.5 TB | 2 TB | 3 TB |
| IP Addresses | 2 IPs | 2 IPs | 2 IPs | 2 IPs | 2 IPs |
| First Term | 11.97/mo* | 33.97/mo* | 57.97/mo* | 81.97/mo* | 99.97/mo* |
| Recurring | 19.95/mo | 49.95/mo | 89.95/mo | 129.95/mo | 159.95/mo |
Despite the lack of diversity in the VPS package selections, with the lowest being $19.95/month then the next package being at a whopping $49.95/month, Hostgator really is worth the price.
Other Amenities
You can choose to have full root access with the VPS package so that you can install personalized software for a greater optimized service.
HostGator uses only the best hardware, and it has upgraded every time newer and better hardware comes out.
Their 24/7/365 customer support has even earned numerous more awards. They can be consulted for just about any problem s the user may encounter, and will help them to solve it.
All in all, HostGator is a reliable name you can definitely trust when it comes to VPS hosting.
Was this helpful? If it wast, we'd appreciate it if you shared it on Facebook and Twitter.
P.S. To see the full line of Hostgator products and services and Get Your First Month Of Web Hosting For Just $0.01,
Use Coupon

: HOST2016GATOR: Click Here for Instant Access.